Mentorship
Offerings
Workshops
Teaching Philosophy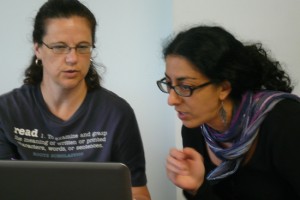 As a former creative writing student, I owe much of my success to the support, encouragement, and attentive feedback of my creative writing teachers and mentors over the years (especially Wayde Compton, Betsy Warland, and Camilla Gibb.) My teachers' lasting influence in my life has helped inspire my passion for teaching. Now, when I teach, I am always deeply satisfied when I can help a student solve a problem, find their voice, and feel enthusiastic and excited about writing.
My teaching methods focus on developing skill and technique, while encouraging students to remain true to their voice and retain a sense of joy in their writing practice. I strongly believe that a writing community is invaluable for the emerging writer.
Read what others have said about working with Ayelet
Mentorship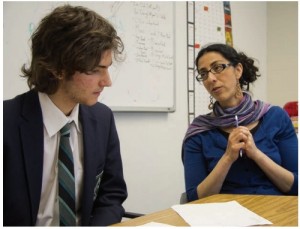 Note: All mentorship spots are currently filled. Please check in later.
I offer manuscript consultations for writers who are interested in working on their craft, polishing a piece of writing or preparing their work (fiction or creative nonfiction) for publication. I read, evaluate, and provide extensive comments about characterization, structure, dialogue, setting, story, voice, language, and more. I will discuss those notes with you and answer any further questions or concerns about the manuscript you might have. The consultations can be done in person, via Skype or email. Rates vary according to the length of the manuscript. If requested, I can also offer some advice and tips in regards to publishing your work.
I also offer mentorship to writers who are working on a longer manuscript and are ready to commit to a writing practice for an agreed period of time. Mentorship provides the writer with an ongoing editorial support, guidance, encouragement, constructive feedback and built-in deadlines. At the start of the process we will discuss your goals and your timeframe, and together we will set a timeline and a work plan that is suitable for you.
Please contact me for further information or to inquire about rates.
Read what others have said about working with Ayelet
Offerings
The Writer's Studio Guide to Publishing in Literary Magazines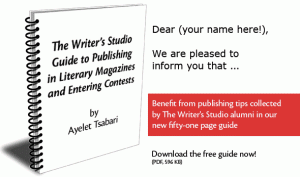 When I was Wayde Compton's mentor assistant in SFU's Writer's Studio I offered free consultations to students about how to submit to literary magazines. I figured I knew what I was talking about judging by the pile of rejection letters I've received. One student, to whom I showed my geeky, colour coded submissions binder, my submissions excel sheet and contest deadline calendar, said: "You should teach this." So when Betsy Warland approached me to write a guide on this topic I was happy to pass the information along. Finally, my borderline compulsive organizational skills pay off. I compiled tips from other submissions-savvy writers I knew and composed a 50-page comprehensive guide. Now, you can read it too!
The guide has been recommended by The New Quarterly Blog (who said this about it: "Writer Ayelet Tsabari has written a detailed guide on how to submit your work to literary magazines: she covers everything, from what to put in your cover letter to what to do with your rejection letters, and in this managing editor's humble opinion, totally nails it.") and by The Canadian Writer's Journal. Here's the original post:
Download The Writer's Guide to Publishing in Literary Magazines and Entering Contests (free PDF). Enjoy!
Essays about Writing
On writing rules and owning your voice: Read my essay, "How to Make a Cream Sauce," which was published in Event's Notes on Writing issue 42.1. The essay tells my journey through learning and unlearning the 'rules' of fiction. It's something I feel quite passionate about and I'm grateful to the folks at Event for letting me rant. (You can follow up with this interview on the Event Blog, "Ayelet Tsabari on Writing, Food and Rules.")
On the fine line between fiction and creative nonfiction: Read my guest post for 49th Shelf about writing creative nonfiction, On Writing True Stories.
On writing about place and home: Read my guest post on Gail Anderson-Dargatz's blog, where I speak of how place, displacement and placelessness features in my work.
Workshops
I will be teaching Creative Non-Fiction workshop at the Festival of Literary Diversity in spring 2016. Register here!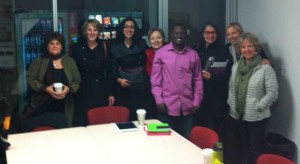 I have been teaching creative writing classes over the last five years through the Writer's Studio at Simon Fraser University, The University of Toronto School of Continuing Studies, and the University of Guelph's Creative Writing Certificate. in 2014, I was the writer-in-residence at Crescent School in Toronto. I have also facilitated writing workshops for the Shaindy Rudoff Graduate Program in Creative Writing at Bar Ilan University in Israel, the Canadian Authors Association in Orillia, Life Skills in Vancouver, The Writing Pad in Jerusalem, and high schools across Canada. Through these different programs, I have taught college and university students, children, young adults and seniors, as well people dealing with addiction and homelessness in Vancouver's Downtown Eastside.
Use the form on my contact page to request examples of courses and workshops.
Need more information? I would love to hear from you. Contact me »