Dhana Musil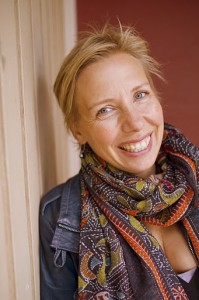 In the year that I have had the pleasure to have Ayelet as a writing mentor/guide, she has been invaluable in helping me solidify the shape and direction of my narrative. With her sharp eye and keen insight into the spaces and gaps of my narrative I have been able to take my writing to a deeper level of truth.  Ayelet didn't miss a thing. In fact she often answered my questions before I had a chance to ask them. As we live on opposite ends of the country, our contact has been through a combination of Skype calls and line edits in the mail. For my particular situation this has been an excellent method of learning.
Ayelet is a rare, down to earth teacher who isn't afraid to speak from personal experience. It's her honesty, insight and ability to translate thought to words on paper that make Ayelet such an inspiring mentor.
Since working with Ayelet I have had several of my short stories published, most recently in Shy-The Anthology, published by the University of Alberta Press. I was invited to the 2013 Victoria Writers Festival as a writer and panelist, an experience largely due to my mentorship with Ayelet.
I highly recommend Ayelet as a writing instructor/guide for any stage and/or genre of writing.
Dhana Musil is a graduate of The Writers Studio at Simon Fraser University. Her stories have been published in various anthologies, and she was awarded Honorary Mention and a scholarship to the San Miguel de Allende Writers Conference in 2013. She is a contributor to 'Shy-the anthology,' published by the University of Alberta Press 2013. Presently she is  working on her memoir 'These Little Earthquakes' about a decade she spent living amongst the yakuza in Japan's underbelly. You can visit Dhana at www.dhana.ca.
Emily McKibbon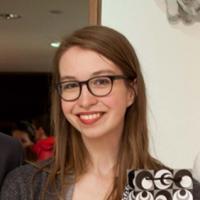 I first met Ayelet when I enrolled in Creative Non-Fiction I through the University of Toronto School of Continuing Studies. I feel very lucky to have encountered someone who took me so seriously as a writer this early in my practice, and I know that my classmates share that sentiment. She is as generous and fearless in her teaching as she is in her writing, and she just as enthusiastically dispenses clear, incisive criticism as she does unwavering support.
My final project for this course ended up being my first publication, and I submitted it to The Edna Staebler Personal Essay Contest at The New Quarterly on her recommendation. Ayelet really shaped the piece, helping clarify the theme and warning me when I was making false or easy equivalences between disparate events. When it was accepted for publication, she talked me through on what to expect through the editing process. From soup to nuts, Ayelet was essential.
My classmates in Creative Nonfiction I became my classmates in Creative Nonfiction II, where we met a few other students who had taken Ayelet's introductory course at a different time and wanted to learn more. When I enrolled in Ayelet's Creative Nonfiction Master Class the following summer, every single person in that room was a former student there for her. Her role in my writing practice is transformative, and I share that distinction with many people. 

Emily McKibbon is a Hamilton-born, Barrie-based curator and writer. Her writing has appeared in The New Quarterly, where she was the winner of the 2014 Edna Staebler Personal Essay Contest. She was a finalist for a National Magazine Award and shortlisted for the 2015 Constance Rooke Creative Nonfiction Prize at The Malahat Review. A chapbook from Baseline Press is forthcoming in 2016.