Ayelet is currently accepting clients for Summer 2017. Spaces are limited. Reserve your spot now!
Dhana Musil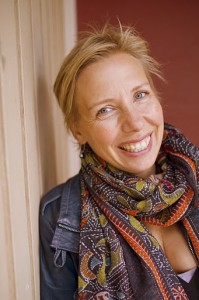 In the year that I have had the pleasure to have Ayelet as a writing mentor/guide, she has been invaluable in helping me solidify the shape and direction of my narrative. With her sharp eye and keen insight into the spaces and gaps of my narrative I have been able to take my writing to a deeper level of truth.  Ayelet didn't miss a thing. In fact she often answered my questions before I had a chance to ask them. As we live on opposite ends of the country, our contact has been through a combination of Skype calls and line edits in the mail. For my particular situation this has been an excellent method of learning.
Ayelet is a rare, down to earth teacher who isn't afraid to speak from personal experience. It's her honesty, insight and ability to translate thought to words on paper that make Ayelet such an inspiring mentor.
Since working with Ayelet I have had several of my short stories published, most recently in Shy-The Anthology, published by the University of Alberta Press. I was invited to the 2013 Victoria Writers Festival as a writer and panelist, an experience largely due to my mentorship with Ayelet.
I highly recommend Ayelet as a writing instructor/guide for any stage and/or genre of writing.
Dhana Musil is a graduate of The Writers Studio at Simon Fraser University. Her stories have been published in various anthologies, and she was awarded Honorary Mention and a scholarship to the San Miguel de Allende Writers Conference in 2013. She is a contributor to 'Shy-the anthology,' published by the University of Alberta Press 2013. Presently she is  working on her memoir 'These Little Earthquakes' about a decade she spent living amongst the yakuza in Japan's underbelly. You can visit Dhana at www.dhana.ca.
Emily McKibbon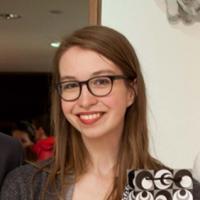 I first met Ayelet when I enrolled in Creative Non-Fiction I through the University of Toronto School of Continuing Studies. I feel very lucky to have encountered someone who took me so seriously as a writer this early in my practice, and I know that my classmates share that sentiment. She is as generous and fearless in her teaching as she is in her writing, and she just as enthusiastically dispenses clear, incisive criticism as she does unwavering support.
My final project for this course ended up being my first publication, and I submitted it to The Edna Staebler Personal Essay Contest at The New Quarterly on her recommendation. Ayelet really shaped the piece, helping clarify the theme and warning me when I was making false or easy equivalences between disparate events. When it was accepted for publication, she talked me through on what to expect through the editing process. From soup to nuts, Ayelet was essential.
My classmates in Creative Nonfiction I became my classmates in Creative Nonfiction II, where we met a few other students who had taken Ayelet's introductory course at a different time and wanted to learn more. When I enrolled in Ayelet's Creative Nonfiction Master Class the following summer, every single person in that room was a former student there for her. Her role in my writing practice is transformative, and I share that distinction with many people. 
Emily McKibbon is a Hamilton-born, Barrie-based curator and writer. Her writing has appeared in The New Quarterly, where she was the winner of the 2014 Edna Staebler Personal Essay Contest. She was a finalist for a National Magazine Award and shortlisted for the 2015 Constance Rooke Creative Nonfiction Prize at The Malahat Review. A chapbook from Baseline Press is forthcoming in 2016.
Tamara Jong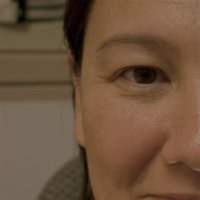 One of my friends recommended Ayelet's courses to me saying she was the best, so I took Ayelet's Introduction to Creative Non-Fiction course at The University of Toronto.  During that course and because of one of Ayelet's assignments, I wrote "Father Hallowed Be Thy Name," which was later published in Ricepaper magazine in 2015. I had sent it out after Ayelet told me that it was a strong piece and she loved it. Ayelet took my writing to a completely different level so I took two more courses with her: Creative Non-Fiction II and Creative Non-Fiction Master Class. The school added those two courses per our class' request. We all wanted to take the courses only if Ayelet was the instructor. She is that great!
Ayelet's constructive criticism of my writing was spot on. She asks discerning questions and her comments are detailed and I could tell that she spent a lot of time with students' writing and workshop assignments. Ayelet made me dig deeper to find the truth in my writing and helped me to find my voice, which became more clear and confident. She is supportive and very approachable in the classroom and out. Her enthusiasm for writing and reading is contagious. I recommend Ayelet because of her honesty, insight, and the careful attention she gives to each student to help make their writing the best it can be.
Tamara Jong is a Canadian emerging writer originally from Montreal. She has attended The Humber School for Writers and taken creative writing at the University of Guelph and the University of Toronto. She writes creative non-fiction and fiction. Find her @bokchoygurl orhttps://bokchoygurl.wordpress.com/  
Andrew Vowles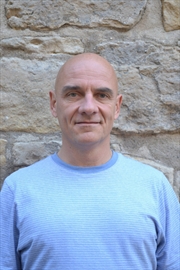 I first met Ayelet when she taught the Creative Writing Through Reading course offered under the creative writing certificate program at the University of Guelph. When I learned last summer that she would also be teaching Creative Non-Fiction at the University of Toronto, I signed up for that course, too.
The most important attribute of an effective teacher is her intuitiveness, at least for me. One night last winter, Ayelet shared a page of one-line prompts for an in-class writing exercise. Afterward, I read my few paragraphs aloud. During a break a moment later, she approached me, leaned in and said, "You need to write about this." She pointed me to a literary magazine's pending non-fiction contest and offered to provide feedback on my draft. I ended up writing a 5,000-word memoir. I would have forgiven her if she had reneged on her offer. At that point last spring, the course had ended — and not only was Ayelet preparing for delivery of her debut collection, but she was also readying herself for delivery of her first child. But she still read and returned my draft with lots of useful comments, questions and suggestions that I used to revise the piece. More important, her initial comment to me that night at writing class underlined Ayelet's intuitiveness. You want an instructor who can assess not just your writing but also what matters to you as a writer. Ayelet is an astute reader not just of words but of character. You can make yourself vulnerable to a teacher like that and know that you'll come out of the experience all the better for it.
Andrew Vowles is a writer living in Guelph. A full-time writer and editor for almost 30 years, he has written about arts, culture, science, technology, history, books and university affairs. He writes a weekly column called From the Second Storey for the Guelph Mercury and hosts a spoken word show of the same name on CFRU Radio at the University of Guelph. Visit him at www.avowles.wordpress.com
David Asiimwe
Ayelet is an inspirational m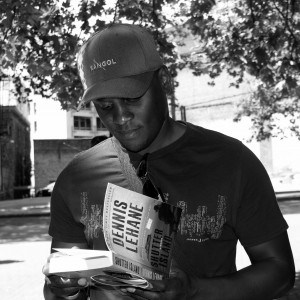 entor. This past year, I have worked with Ayelet on a personal project, a memoir about culture and choice. Her input on my writing was invaluable and helped move my project forward. Through the process, I developed as a writer — Ayelet's feedback gave an insight into my strengths and development areas. She also provided useful tools to overcome the potential pitfalls in my writing.
In November, I attended a workshop run by Ayelet, entitled, "Wish you were here: Writing about Place." It was an enjoyable learning experience. The teaching was engaging, and insightful. The course was well-paced, and employed the right balance of relevant examples, hands-on exercises and instruction. As an aspiring author, I particularly enjoyed the examples Ayelet shared with us from her own writing experience, and found them an inspiration.
David Asiimwe is an emerging writer based in Vancouver. He is currently working on a memoir set in Uganda and the UK, Leaving it All Behind, that explores themes of cultural inheritance and obligation, choice, and finding one's true self. 
J Kaur
Before I took on the creative non fiction course at University of Toronto, I thought I knew something about writing, but it didn't take long for me realize how little I actually knew. It was Ayelet's teaching that helped me to build a foundation of technique, knowledge and understanding of writing; her insight and her ability to help me see my work at a different angle was invaluable during the workshopping process.
Ayelet's honesty and openness in class has given me the courage to tell my story. From the Introduction to Non-Fiction to the Master course, my writing voice has developed and shaped. During my final course with Ayelet she encouraged me to send a piece to Room Magazine, and with her guidance and support and her determination to getting the best out of me, my piece "Finding A Way Out," was accepted for publication.
Learning what I have from Ayelet, I couldn't have learnt from a book. When I compare my work now to my first workshop piece what I see is growth, thanks to Ayelet. The knowledge she has instilled in me comes through in every piece I have written since.
J Kaur is originally from England, and resides now in Cambridge, Ontario. She took writing courses at University of Guelph and University of Toronto. She writes creative non-fiction and you can find her writing at Room.
Desmond Beddoe
During this past year I have been fortu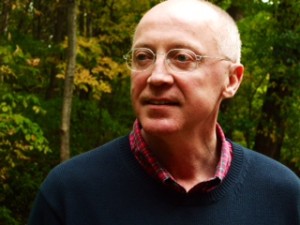 nate to have Ayelet as a mentor. Her deep understanding of the narrative craft has moved my writing forward with wonderful results. She is a natural teacher who guides my learning with a positive and vibrant energy, and offers excellent resources and further readings. Her meticulous attention to detail and to what is between the lines is honest and considerate. Ayelet is respectful of me as a writer and of the work I offer for review. She is generous in her support and genuine in her empathy. As an emerging writer I could not ask for a stronger or a more thoughtful guide.
A native of Northern Ireland, Desmond immigrated to Canada in the seventies. He brings to his work rhythms of the traditional music, stories and the spoken word of his Irish heritage.  Recently he was selected to read his poetry at the Eden Mills Writers Festival's Fringe. 
Lindsey Robinson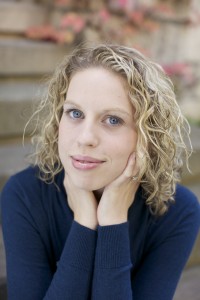 Ayelet's class instilled in me the idea that it is the process of writing that's important: a first draft is only a first draft, and can be molded and refined later. It is important to write freely rather than worry about whether something sounds good or makes sense in the first stages. She demonstrated compassion for her students and a genuine desire to see everyone improve. Ayelet's comments were helpful and insightful but also challenged me to think me more critically about the production of writing, mine and others. Ayelet encouraged freedom in writing well as diligence and determination in a writing regime. She encouraged me and helped me to build confidence in my own skills as a writer.
My poem, "I am a Leaf," which I wrote for her class, was published in Room 36.4
Lindsey Robinson grew up in Ottawa and currently lives in Guelph. She writes mainly poetry and short fiction, both of which have appeared in Room Magazine. She is working on a certificate in creative writing from the University of Guelph.
K. A. MacKinnon
I took two co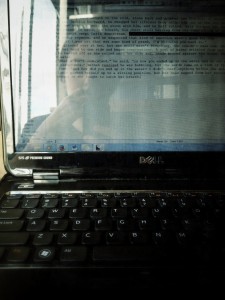 urses with Ayelet last year at The University of Toronto School of Continuing Studies. Initially, I hadn't intended to take the second course,  but when I found out Ayelet would be teaching it, I signed up. The first course has become the highlight of my week. Ayelet fostered a great sense of safety and camaraderie in class, which meant that even someone shy like myself felt comfortable sharing their work. Ayelet also helped me immensely in terms of improving my craft . She presented concrete advice in very clear terms, backed up with well-chosen readings and a variety of examples and in-class exercises.  I now approach everything from scene to sentences with a much greater understanding of craft, and I feel that my abilities took a significant step forward under her tutelage.
K. A. MacKinnon is an emerging writer, specializing in creative non-fiction and speculative fiction. In her reckless youth, she moved to Europe, ran away with the circus, and studied drama in London. She is now back home in Canada, with a 'day' job in the theatre. You can find her at www.kamackinnon.wordpress.com
Sandra Lue
From the beginning I was impressed with Ayelet's approach to teaching. She was methodical, organized and prepared for every session. What sets Ayelet apart is her structure and discipline in introducing the craft of writing. She described the rules, but at the same time, emphasized that creativity need not be constrained by rules. To my mind, this is what a teacher needs to do – teach the rules then give permission to break them.
Ayelet's instruction goes above and beyond what's required. She was thorough and encouraging in assignment reviews, prompt in email correspondence, thoughtful in providing guidance on publishing, networking and performance reading. She even arranged for a guest writer to give a different perspective on memoir writing. Ayelet went a step further by emboldening her intermediate level students to read at a local club. Along with preparing them for the reading, she orchestrated and publicized the event itself.
I heartily endorse Ayelet's qualifications and talents.
Sandra is former corporate executive who after twenty five years in a high tech computer industry decided to explore her creative side with writing. She is currently enrolled in the University of Toronto's Creative Writing program and working on a portfolio of short fiction.