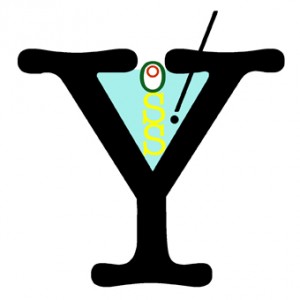 YoSS. Not a short for Yossi, but the Year of the Short Story, which lucky for us, is this year, 2011. YoSS is the brainchild of three accomplished short-story writers, Jessica Westhead, Sarah Selecky, and Matthew J. Trafford, who felt it was time for the short story to get some good press. From their website: "Yoss aims to unite fellow writers and readers everywhere in one cause—to bring short fiction the larger audience it deserves." If there's ever been a revolution I wanted to take part in is this one. (Okay, there are a couple other revolutions I'd really like to take part in but let's stick to the topic here.)
I've been a short story fan ever since I was a kid. I love reading them; I love writing them. I remember reading an anthology of stories for and about teenage girls and feeling excited by the idea that there are so many lives and stories between the pages of this one book, that every time I finished a story there was one more I could dive into. I started sending out short stories at the age of ten, to a children's magazine, and my very first paid publication was a short story I published at 14.
Unfortunately, short story collections and writers get a bad rap. Agents, publishers and booksellers tell us that they don't sell, that you have to write a novel at some point if you want to be taken seriously as a writer, that a collection of short stories functions as a springboard to your literary career, a career in which you'd write many novels and abandon the frivolous short-story business of your early days. And it's not even reserved to fiction; the same standard applies to short non-fiction collections (or essays) versus a cohesive memoir. And of course, the two books I'm working on right now are both collections of shorts: fiction and non-fiction.
Things are looking brighter, though. Short story collections have been nominated for more awards recently (two on the Giller list last year!) and people are taking notice. I am grateful to YoSS for giving us yet another reason to celebrate the short story.
Like everyone, I have a preferred flavour when it comes to short fiction. I love long short fiction, ones that read like novels, rich in details and back story and gorgeous exposition. I think 'show, not tell' is the worst advice you can give a writer, when in fact it should be, 'Know when to show and when to tell.' Some of my favourite short story writers who are writing in English today are Lorrie Moore, Jhumpa Lahiri, Nancy Lee, Jennifer Egan, Sarah Selecky… (What, all women??? Better work on that.)
So this year, while I'm working on my thesis—a collection of short fiction—I decided to honour YoSS by reading as many books of short stories as I can, while continuing to read short stories in literary magazines and online. I will follow up on my progress here.
I don't write reviews; in fact, I have an irrational fear of writing reviews. It doesn't make sense because I love giving feedback on people's work and friends keep telling me that I'm quite good at it, but somehow my insecurity gets the better of me when it comes to writing reviews on published works. I worry that since I've never studied English Lit in university I lack the right jargon, and I'm not an authority on anything. But maybe—just maybe—I'll get over it in order to write a word or two on some of these collections. But then again, maybe not. We'll see.