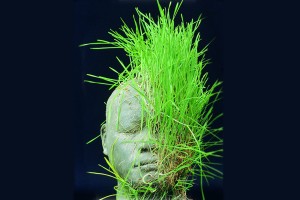 On Saturday afternoon (June 22nd) I'll be reading at Luminato Festival's A Literary Picnic. It's an exciting, free event at Trinity Bellwoods Park: fifty authors reading on three different stages—"Woodstock meets Bookstock," as the press release put it—then signing books and spreading blankets on the grass to engage with readers.

The theme of the event is Beginnings, which is appropriate since my first Luminato experience, four years ago, was only days after Sean and I moved to Toronto from Vancouver. We drove into the city on a stormy spring day, our turquoise Jetta packed to the brim with boxes, and stayed with our only Toronto friend in a red brick building on St. Clair West while looking for jobs and apartments. Broke from the move, we were delighted to discover Luminato with its many free events. We got ourselves a program and went out every day exploring: we listened to live music in the park, watched arts installation outside City Hall, attended dance parties at Dundas Square. The city was alive, buzzing, and welcoming. At a free Taj Mahal concert at the festival hub downtown, we were approached by a Now Magazine photographer who asked to take our photo. A few days later, while doing our poor interpretation of swing dancing at yet another free event in Dundas Square, we felt a tap on our shoulder. "Would you like to dance on stage?" "Sure!" I said at the same time Sean politely declined. "We don't know anybody here," I whispered to him as we elbowed our way up on stage, in front of a full Big Band. "We can make fools of ourselves all we want!"

"Wow," said our friend when we came home that night and recounted our Luminato adventures, feeling intoxicated and giddy. "Toronto loves you!"

It feels pretty great to participate in the festival this year. I'm crossing fingers for sunshine, but so far the weather forecast has not been as cooperative as we hope. In the case of rain, the event will be rescheduled for Sunday, June 23rd. I'll be reading at 12:30 on stage 3. Hope to see you there!