On November 12th I'll be reading at the U of T's Reading Series, The Platform, with some of my creative non-fiction students at the U of T School of Continuing Studies. They are a wonderful, talented group: Lina Barkas, Maisie Jacobson, Laura Sky, Tamara Jong, and Leonarda Carranza. Hopefully some of my other students will take advantage of the open mic portion of the night too. The reading will take place at The Social Capital Theatre in Toronto,
154 Danforth Ave – Second Floor,  at 7:30pm.

 

I have hosted a reading of my students before but this would be my first time reading with my students, and I'm excited about sharing the stage with them. In honour of my students' first public reading, I decided to read something brand new, which will make me equally  nervous. I still remember the first time I read in public, in a reading series just like this one, SFU's Writer's Studio reading series in Vancouver. I could barely speak; my voice shook, my hands sweated, my heart raced. I kept adjusting my glasses, which threatened to slip off my sweaty nose. Then, about halfway through it I slowed down, took a deep breath, and started to enjoy it. In that moment, I recognized what a privilege it was, to reach readers in such a direct way, especially since at that point I hadn't been published yet (not in English, anyway.) By the time I got off the stage I had no doubt in my mind that I'd be doing it again.

I've been thinking a lot about teaching lately and how lucky I feel to be a teacher. Teaching creative writing isn't just something I do to supplement my income because no one can make a living out of writing anymore. I mean, yes, making some money is nice, but I also love it. Teaching is a vital part of my writing life, a companion vocation in a sense. Engaging in an ongoing conversation about writing and craft, and figuring out ways to communicate some of these insights to others is challenging, inspiring and stimulating. It keeps me learning and developing as a writer. I love being able to share my passion with aspiring writers, and I love watching them grow and become better writers, implement what they learned, gain confidence. I vividly remember how terrified I was on my first writing class. I was new to Canada, and making my first stabs at writing in a second language. "I'm not even supposed to be here," I said. I owe much of my own success to the support and encouragement of my creative writing teachers and mentors, so in a sense, teaching is my way of paying it forward.

Needless to say, I get ridiculously proud when my students do well. Lately some of them had amazing successes I am delighted to report here.

–     Emily McKibbon, who took my intro to Creative Non-Fiction last winter and is now enrolled in my Creative Non-Fiction II, just won the The Edna Staebler Personal Essay Contest! It's a huge deal (HUGE!) and I am SO PROUD! (Sorry for the all caps, I am too excited!) Emily worked on her beautiful, multi-layered essay, "Latencies," in our workshop last winter. It was also her final portfolio piece and I encouraged her to submit it to the contest. The essay (the first thing she has ever sent out!) will be published in The New Quarterly's next issue, 132.

–       K. A. MacKinnon (who also took both my intro and advanced creative non-fiction class at U of T) was recently published in the latest issue of Prism with her innovative essay, "Character Sketch. " The staff at Prism called it, "a uniquely-structured piece about two women traveling through Europe as circus employees." K. wrote the piece as an assignment for our Intro to Creative Non-fiction two winters ago. The assignment was to write a lyric essay and she nailed it. I recommended she'd send it out and she did! This is her first publication.

–       I first met Lara Janze at a workshop about place ("Wish You Were Here") I had taught in Vancouver last year. She then contacted me about private mentorship and it's been a pleasure to work with her these past few months. The very first story we worked on, the wonderful, subtly-crafted "Bootlegger," was recently shortlisted to Room Magazine's fiction contest!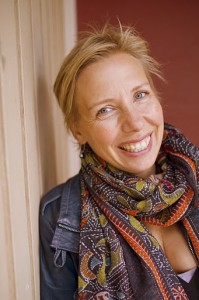 –       Dhana Musil was my first private mentee. She approached me at a reading in Vancouver three years ago and asked if I'd be interested in mentoring her as she worked on her memoir, These Little Earthquakes, the story of the decade she spent living in the underbelly of Japan. We have been working together ever since and she's had several successes with submitting excerpts of the memoir. Last year she has received an honourable mention at the San Miguel Writers' Conference writing contest. Recently she was a runner up (out of nearly 300 entries) in a memoir contest put up by Serendipity Literary Agency and She Writes Press. As I told Dhana, I was pleased but not surprised. It's been great working with her on her amazing story and I hope she'll finish it soon so the world can read it too.