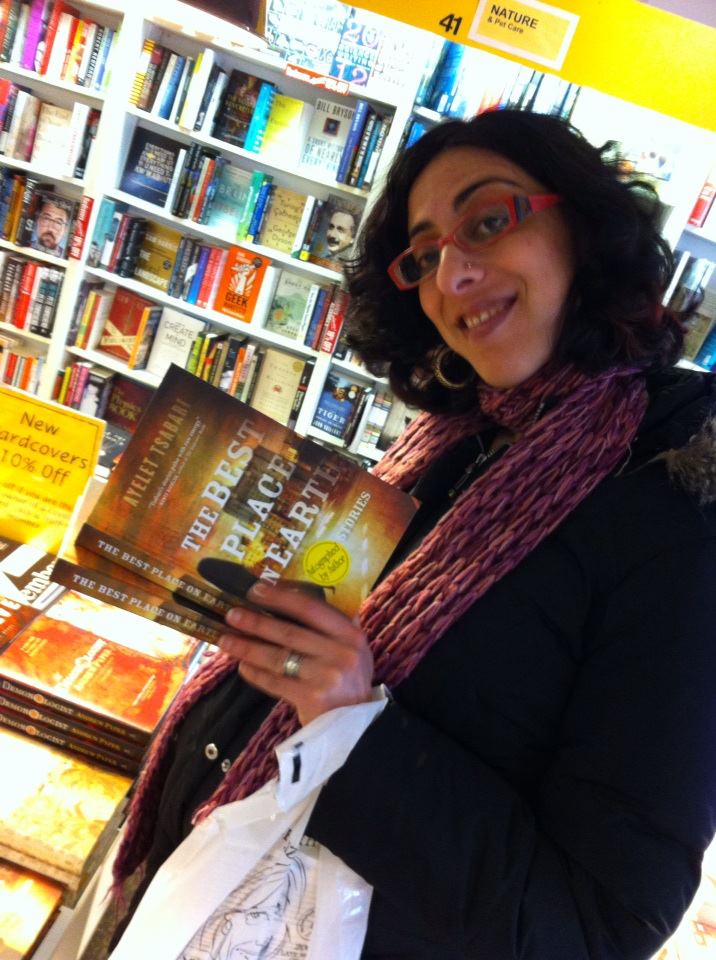 How could it have been a year already? The Best Place on Earth is one year old today! I remember that this day last year was just as gloomy and miserable as today is. I remember feeling anxious and a little bit crazy and not as joyous as I had wanted to feel (that elated feeling came the following day, at my launch, which was hands down the best party I ever had) I remember that that morning I struggled to zip up my parka, which was starting to feel pretty tight on my hugely pregnant belly. I also remember driving across town to several Book City's, signing books and taking pictures.
I didn't get a chance to do a proper yearly recap this year to commemorate 2013. This has been the best year of my life and it has flown by so fast, as only the best years can. Obviously, the book has only been a part of it. 2013 is also the year I became a mother, a month after I published my first book. There's that. Talk about a life-changing year!
But this post is for the book's birthday. Baby's birthday is going to be a big (and more private) event, which will bring on much celebration and reflection (which I may or may not blog about. But probably not.)
So here are some book highlights from the year:
I travelled and toured in Vancouver, Victoria, Waterloo, Montreal, Ottawa, Toronto, and will be heading to do a reading in New York City in two weeks!
I appeared in 5 literary festivals around the country, Spur and Luminato in Toronto, Wild Writers Festival in Waterloo, The Vancouver Writers' Fest (a dream come true for me), and The Victoria Writers Festival, which was another highlight.
The Best Place on Earth was long listed to an award (The Frank O'Connor International Short Story Award)
I was named one of ten Canadian writers to watch by CBC!
I worked on a video book trailer with my friend Elsin Davidi, which was so much fun to do (and I love the result.)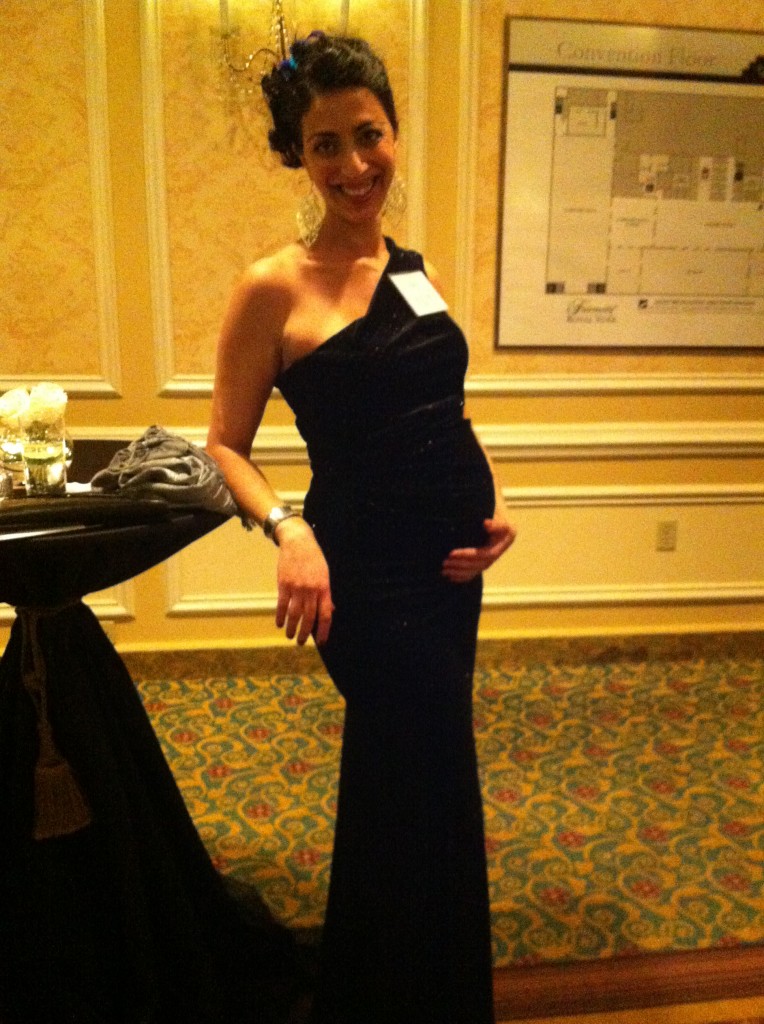 I was interviewed for CBC's The Next Chapter! And apparently did not sound like a complete fool!
I attended the Book Lover's Ball in Toronto (in a fancy gown and everything)
There were so many thoughtful and generous reviews for The Best Place on Earth. I especially loved this review in The Vancouver Sun, this recent one in The Ottawa Jewish Bulletin, and in the blogosphere, these two reviews, by Book Club in a Box and The Daily Beast, nearly made me cry. (I also loved Buried in Print's take on the book).
I was interviewed by many bloggers and magazines. My favourites would be this one for Cwila, and this one by Trevor Corkum of Currently Living. (And this one, "The Dirty Dozen" by Open Book Toronto, was kind of fun, too.)
The Best Place on Earth made it on a few lists: Book Club in a Box included it on their Summer Must-Reads (along with other great titles!), 49th Shelf included The Best Place on Earth on their list celebrating great works by immigrant writers, and it was also on Schema Magazine Annie's Picks: New Ethnic Books to Read in 2013
Other exciting things that happened this year:
I was a guest editor for The National Post's Afterword
My Creative Nonfiction story, "Yemeni Soup and Other Recipes," won a National Magazine Award and a Western Magazine Award
British Stylist Magazine asked me to write them a Christmas story (I got my cousin in Britain to mail me a few copies).
I published an essay about writing, "How to Make a Cream Sauce," in Event's wonderful annual Notes on Writing issue
I had a CNF story about my father, "Unravel the Tangle," published in Room
I spoke in front of a class of high school students and an auditorium of 200 (!) elementary school students
I read as part of The Toronto Public Library's Eh List Series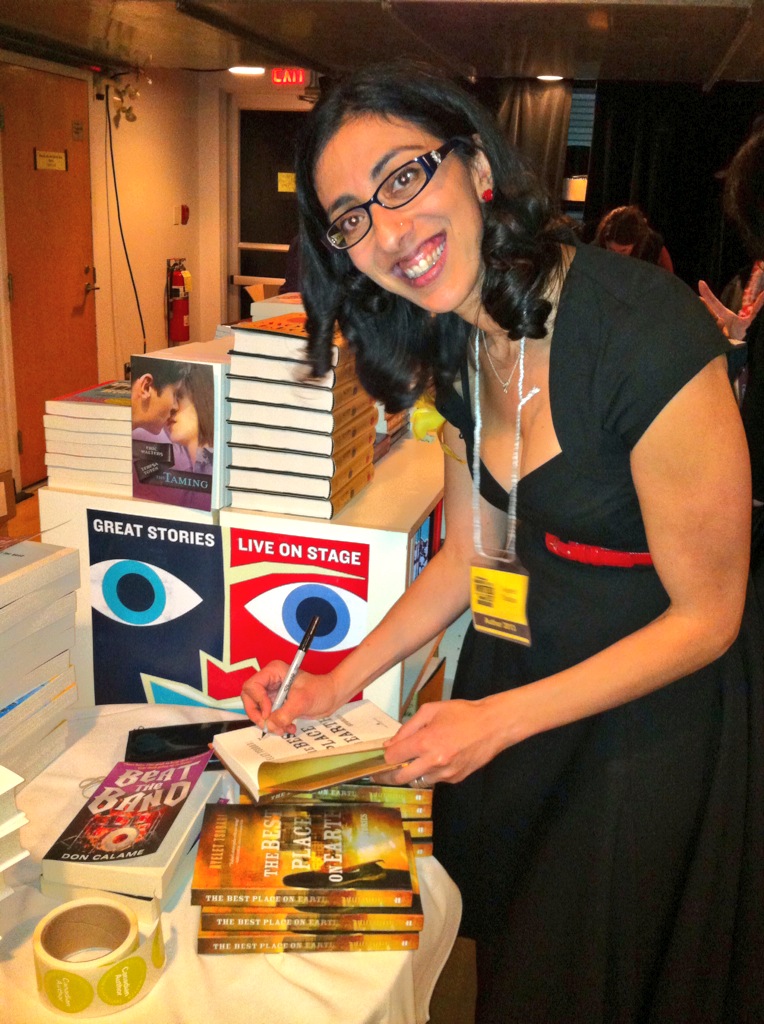 On a personal note:
My mother came to spend time with Baby and me in Toronto (only the second time she's visited me in Canada)
I travelled to Israel for two months to introduce Baby to her extended family and my friends
I said goodbye to my childhood home and helped my mother pack and move to her new, temporary apartment.
I made many new writer friends in the festivals I attended.
I did writing workshops and taught creative writing classes in Guelph, Toronto, Vancouver, and Jerusalem
I was on the jury for the Toronto Arts Council Writers grant (it was an illuminating experience)
I didn't write (or read) as much as I would have liked
I discovered how little sleep I actually need to function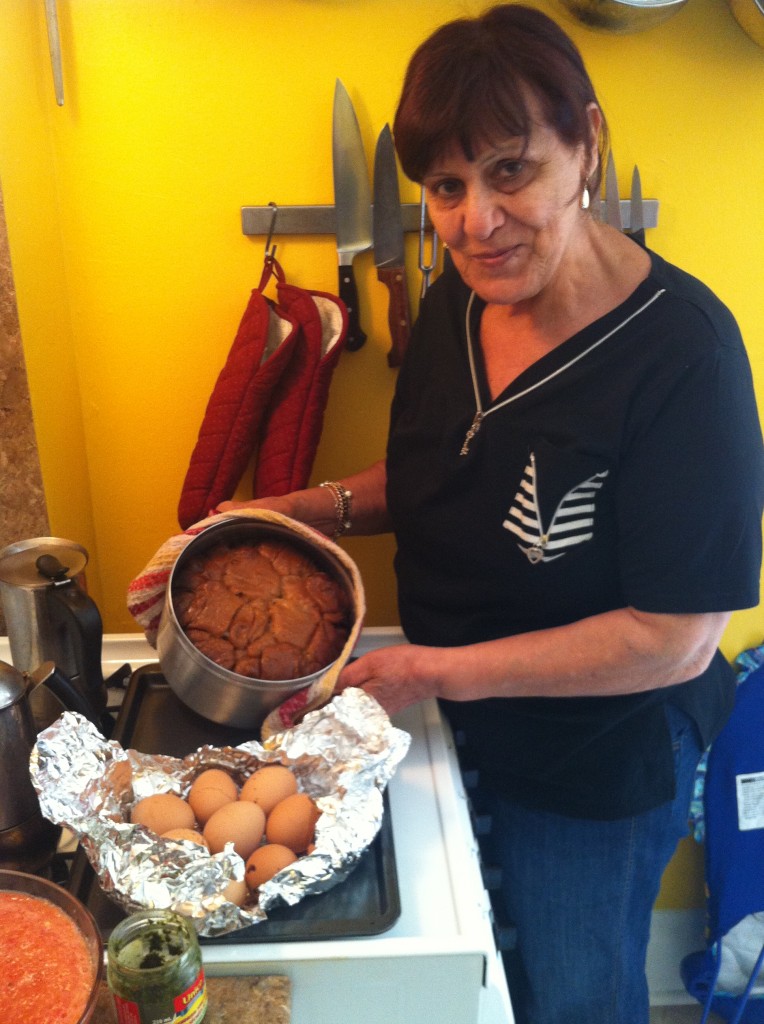 I say it was the best year of my life, and it was, but it was also challenging and at times, crazy making. I guess it is to be expected, considering I spent the year figuring out the ropes of new motherhood while also being public as an author (which are two almost opposing forces) and that I had to work and support my family while Sean was on paternity leave, and do all of this on so little sleep and while my body was changing and my hormones were raging. I feel so grateful for everything that happened this year. And I feel ridiculously lucky to have people read the book and grateful to the many readers who came to my events, wrote reviews, emailed me or spoke with me about my work.
As far as resolutions: I am hoping to write more and read more this year. So far I'm doing relatively well on both fronts. I have an exciting reading project for 2014, and I've been working on-and-off on both my novel and my memoir in stories.  Also, spring is coming any day now. I can't wait!